Moving ahead with success –
Remain focused on customer
TCT Induktionstechnik GmbH is an independent company within the extrutec group. As a high-performance partner, we are always at our customers' side and continue to develop together with them.
Founded originally back in 1993, the predecessor of today's TCT induction GmbH, the primary focus of which was services related to Foundry Industry. Maintenance and repairs have always been carried out at the Iserlohn location in our own production halls with an attached administration building. Then steadily growing company expanded its portfolio continuously. Customers in Germany and abroad appreciate to this day the close and flexible cooperation with our company – which is the prime reason for our excellent reputation in the industry.
With the acquisition by the extrutec GmbH in beginning of 2021, the production and maintenance of Induction Heating Systems moved additionally into the focus. In the future we, at TCT Induktionstechnik GmbH, will also speed up our own projects in the area of heating metals. Located in Iserlohn-Kalthof, we are in a central position and thus able to reach a large number of our customers in just a few hours. In our 1,320 m² production hall, we rely on modern production systems and, among other things, have our own test facility.
In addition, we have the option of storage of finished parts in an area of 480m². With these prerequisites, we are geared up to react extremely flexibly and quickly to inquiries of any kind.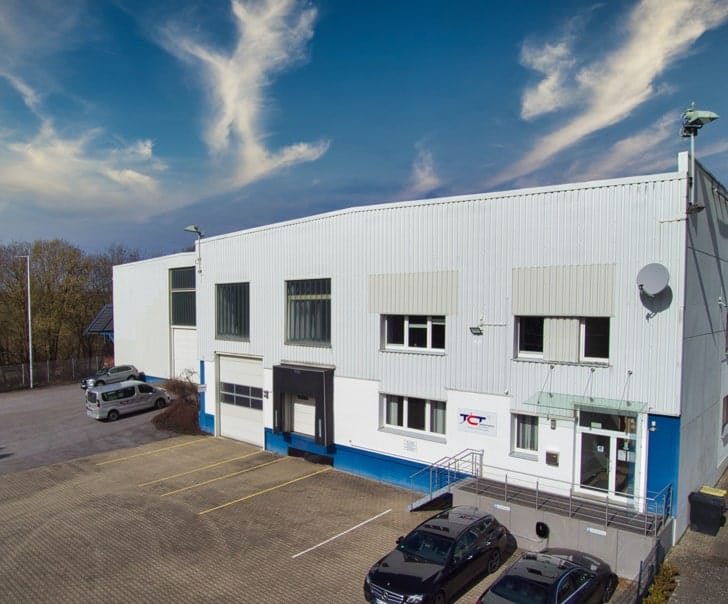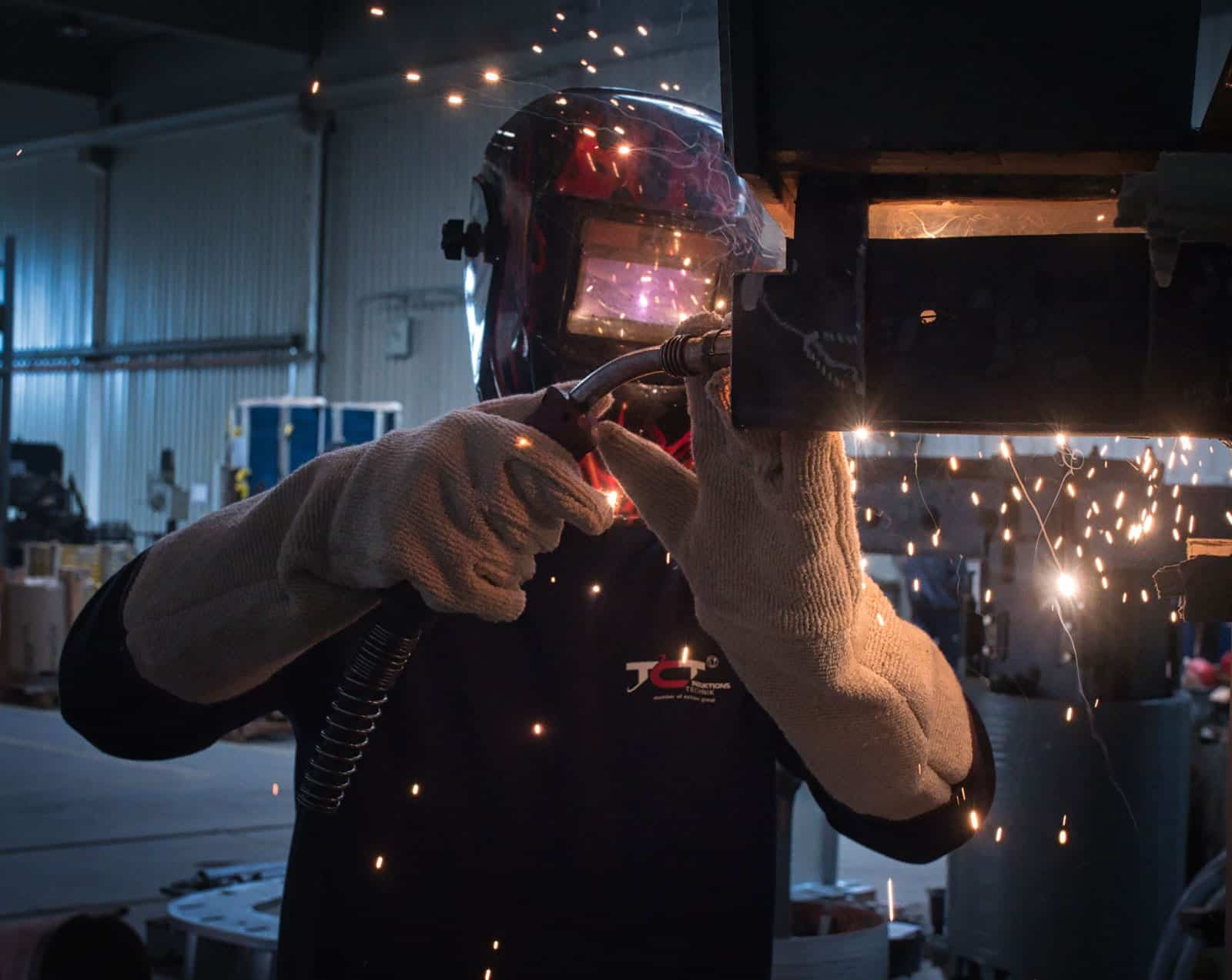 Our


Philosophy
At TCT, highest quality of our products and services, close relationship with our customers and our team is of great importance. What matters most to us is a good team spirit and the continuous development of our know-how. The joy and passion of our team work are deeply anchored in our company DNA. This is reflected in our continuous and sustainable development.
We have a quality management system and are certified according to DIN ISO 9001.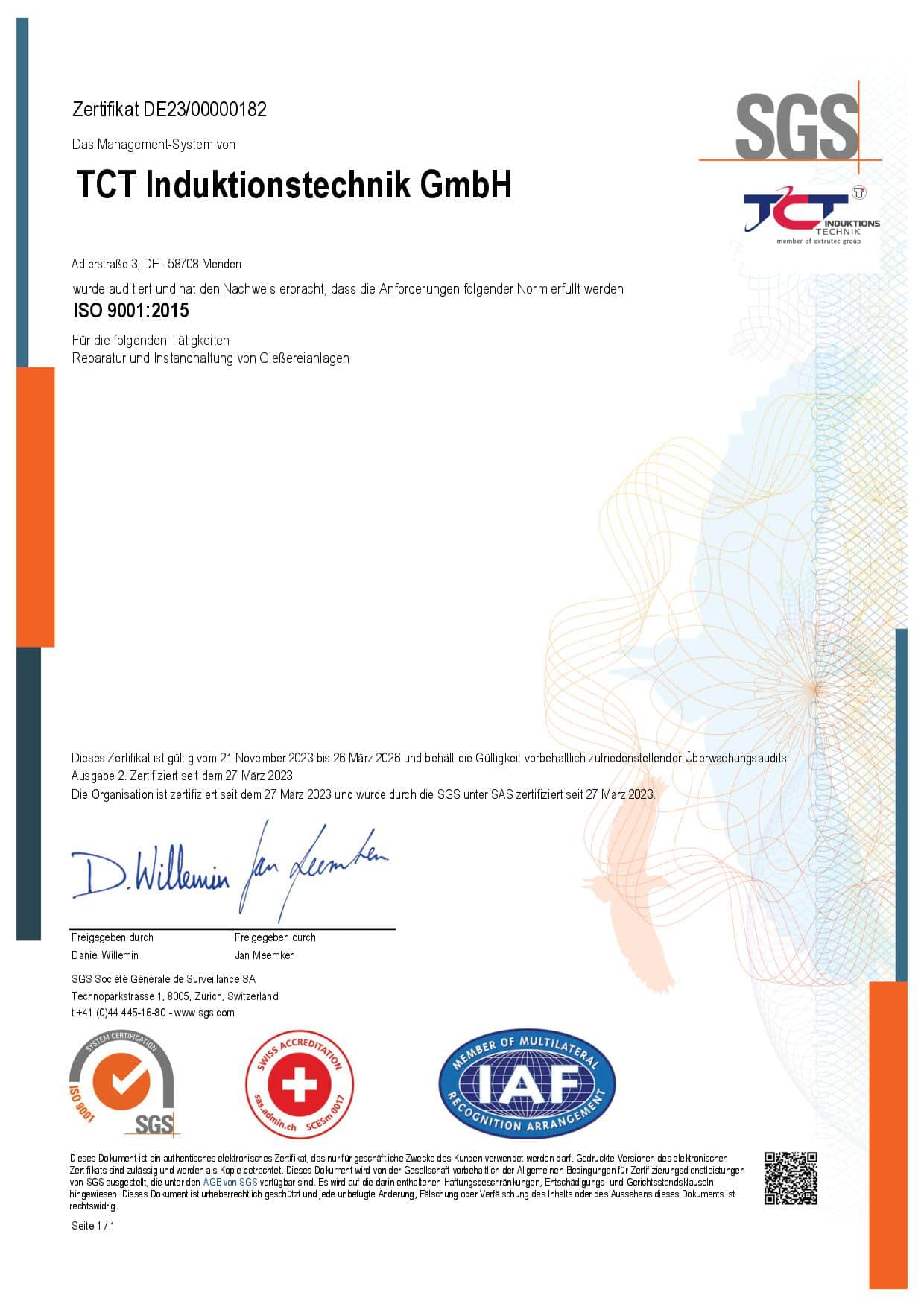 The
extrutec group
extutec GmbH, based in Moos on Lake Constance, is a leading global solution provider for the heating, heat treatment and targeted cooling of metals for various industries. Founded in 2005, the company initially focused on gas-fired rapid heating systems for the aluminum extrusion industry. With increasing expansion and internationalization, the product range has been steadily expanded. A special focus of extrutec GmbH was and still is on product innovations and continuous further development.
The innovatively developed inline furnace, for a hybrid heating system consisting of a gas furnace with a connected induction furnace, became a world patent in 2011. With the establishment of the business unit for electric furnace construction and induction technology, extrutec has also been able to offer a purely inductive heating process for various metals since 2019. The total of over 50 employees are distributed between the headquarters on Lake Constance and TCT Induktionstechnik GmbH.
For more information, please visit www.extrutec-gmbh.de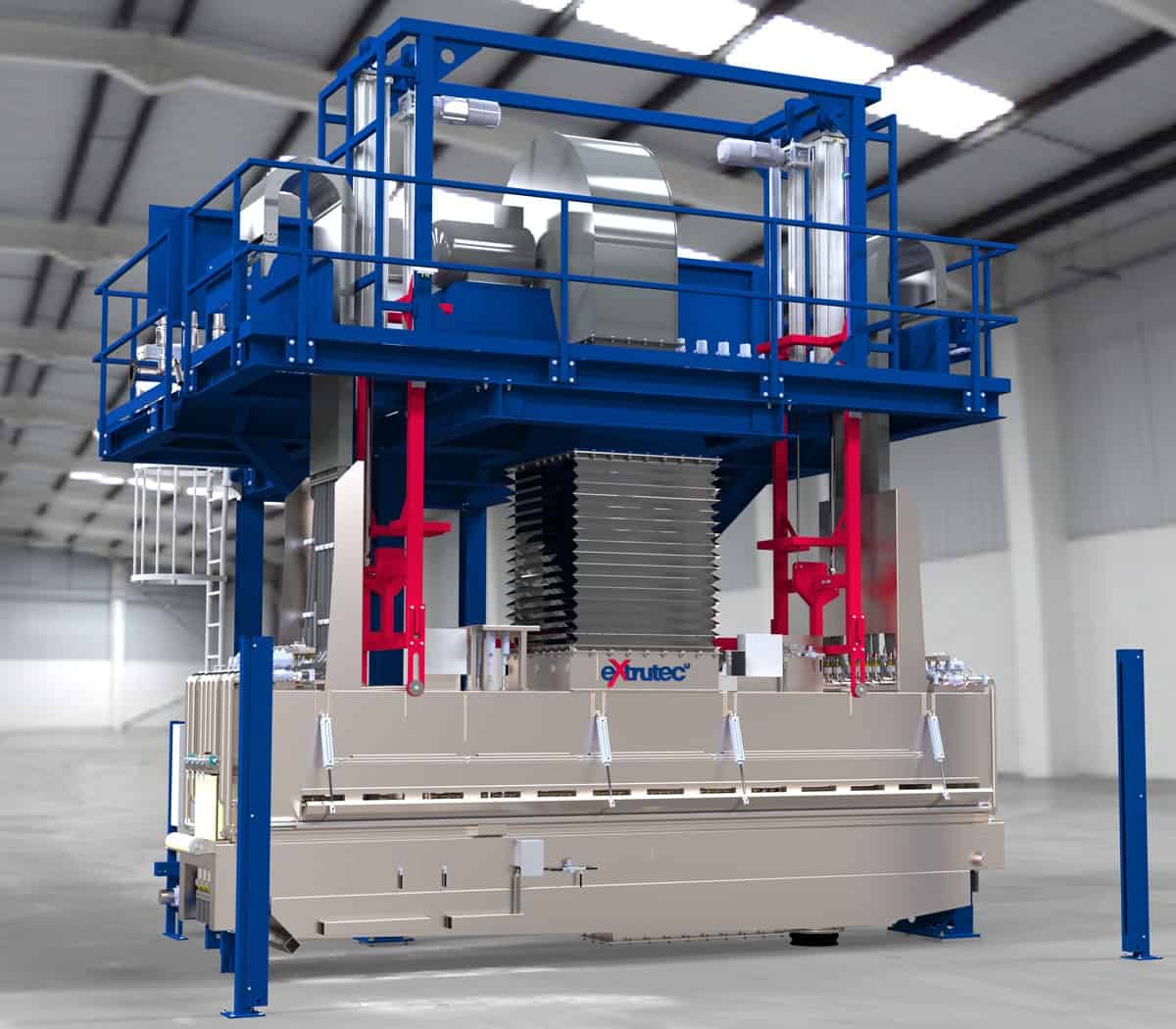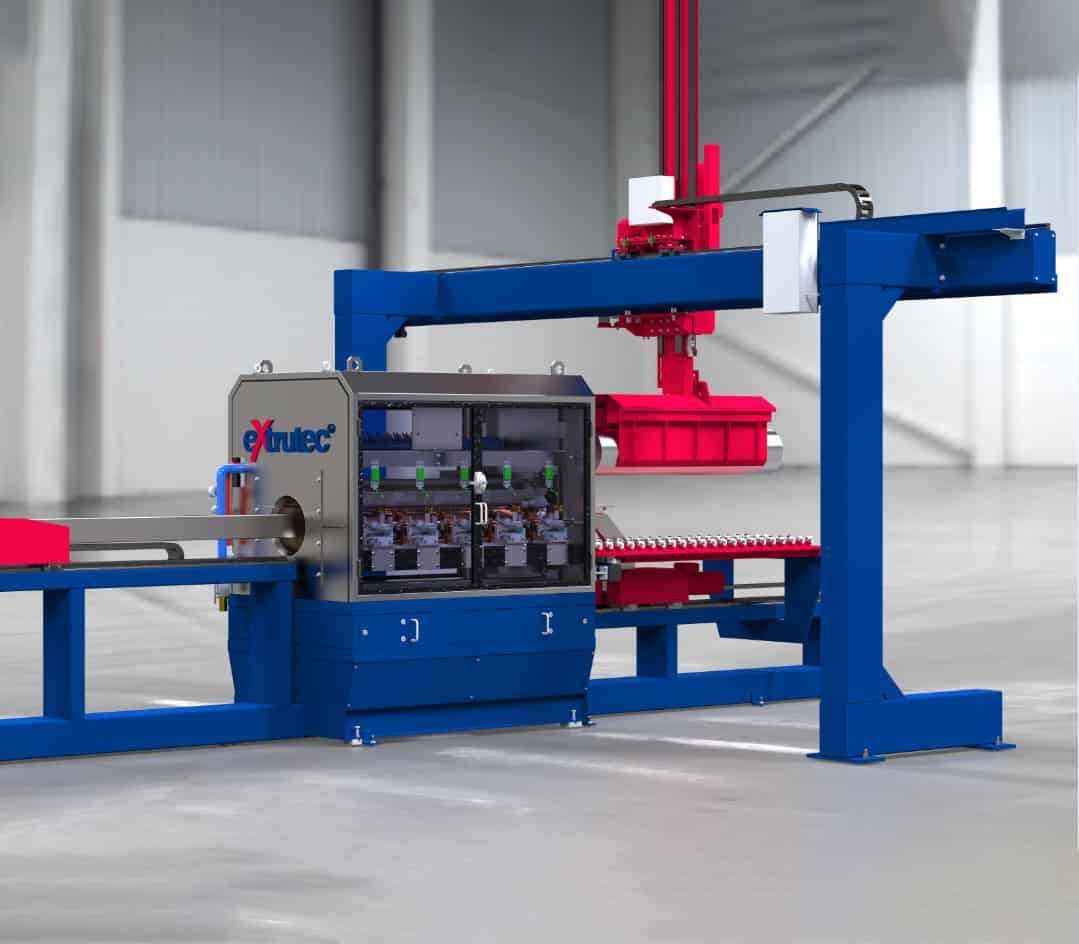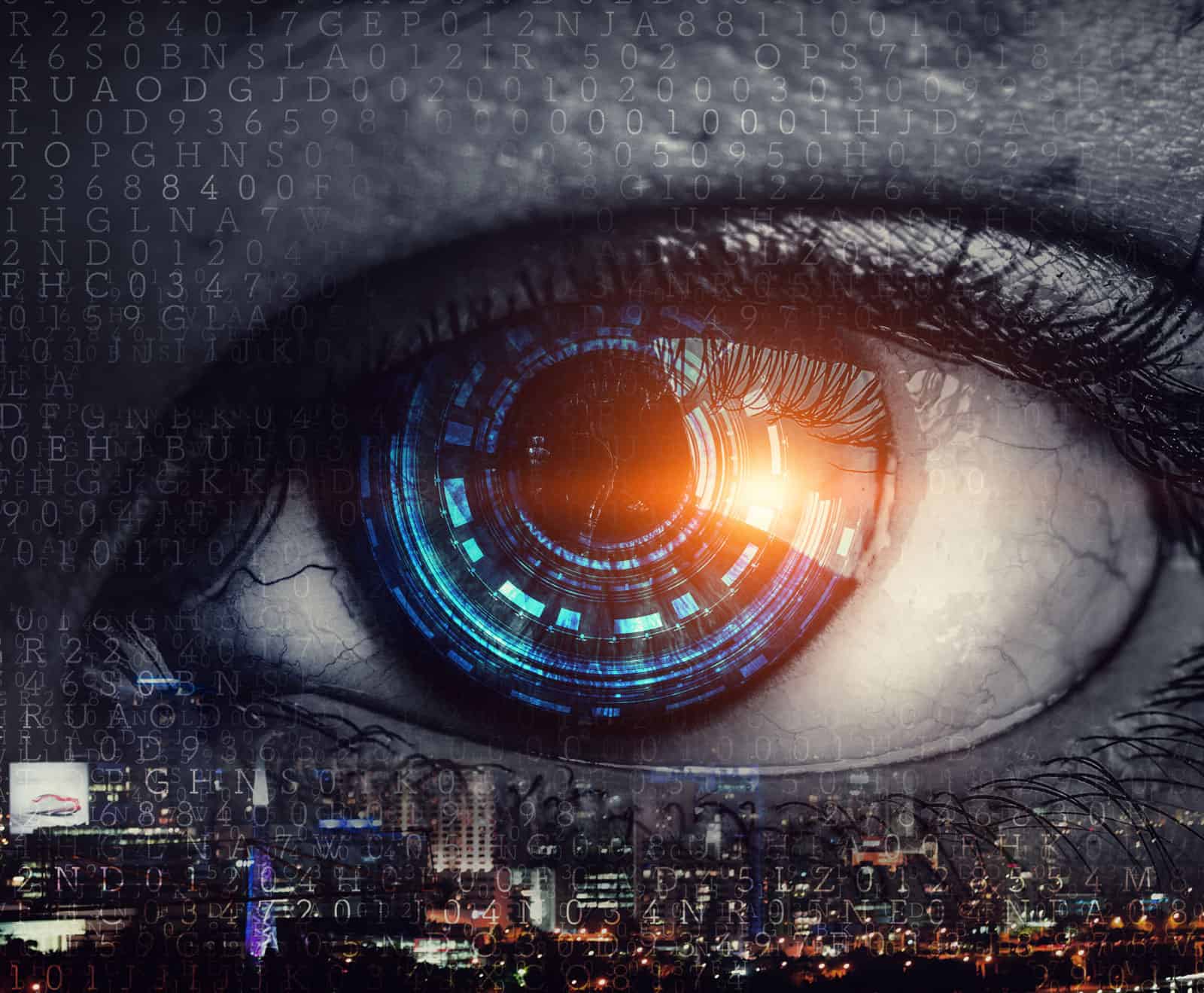 Prospects for the future
We will push ahead with our continuous corporate development in the future as well. Here, we are paying special attention to executing our own projects in the field of induction heating and to intensifying our cooperation with extrutec GmbH as a high-performance manufacturing partner. The Iserlohn site plays a key role. Here we have the required resources to continue to be successful in the future.